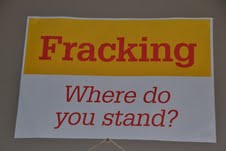 On 22 and 23 May 2013, Stephanie Booker of
Natural Justice
attended the Fracking and Agrarian Transformation Dialogue hosted by the Southern Cape Land Committee (
SCLC
) in Steytlerville, Eastern Cape. Attended by 55 community members, farmworkers, local and national non-government organisations, environmental activists, academics and international guests, the dialogue was an opportunity to discuss potential fracking in the Karoo and unite together to form a common viewpoint on fracking.  The objectives of the two-day dialogue were three-fold:
To strengthen the voice of local communities who bear the brunt of the impact of fracking on their health and their environment;
To develop a coordinated fracking response with a transformative agenda;
To link with other national and international initiatives aimed at mobilising and strengthening the voice of people whose lives are impacted upon by mining, oil and gas.
On the first day of the dialogue, presenters discussed the complex context within which the fracking debate takes place in South Africa, as well as particular insights on agriculture and food, the environment and workers' rights.  The second day was spent discussing participation in decision-making, Southern African solidarity, the impacts of fracking on communities around the world, including the U.S. and Europe.
Natural Justice
thanks Southern Cape Land Committee and the participants of the dialogue for an insightful meeting.