Natural Justice: Lawyers for Communities and the Environment is a young and fast-paced non-profit organisation specialising in environmental and human rights law in Africa – in pursuit of social and environmental justice.
As a team of pioneering lawyers and legal experts we offer direct support to communities impacted by the ever-increasing demand for land and resources, conduct comprehensive research on environmental and human rights laws and engage in key national and international processes.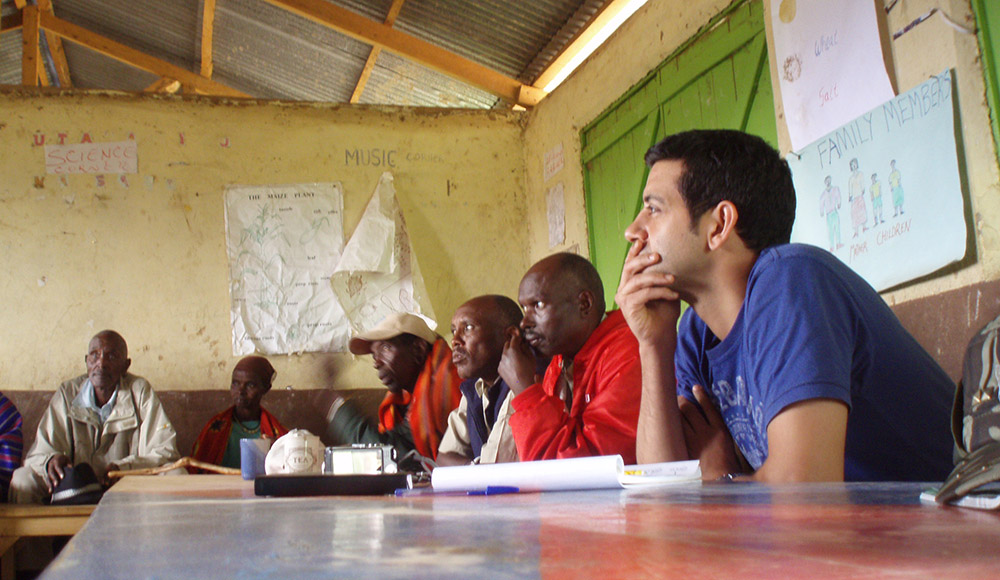 Our History
Natural Justice was founded in 2007 in Cape Town by two international lawyers, Harry Jonas and Sanjay "Kabir" Bavikatte. They witnessed firsthand the 'rights gap' between international laws and the local respect for rights when working together with San communities in South Africa's Northern Cape. They founded Natural Justice on a shoestring budget to ensure better protection of the rights and responsibilities of indigenous peoples and local communities at the local, national and international level. Or, as they put it, 'to ensure the integrity of international law at the local level, and respect for customary law at the national and international levels.
The organisation sought to combine legal empowerment with social mobilisation to support communities to better understand the effects laws and legal processes were having on them, and to develop robust, proactive responses to protect and promote their ways of life. This led them to adopt and adapt the concept of 'community protocols' in 2008. In 2010, 'community protocols' were integrated in the Nagoya Protocol giving the concept further legal importance. This focused beginning led to the organisation developing a number of programmes, which now cover issues such as governance of land and natural resources, customary use, conservation, climate change, and extractives and infrastructure projects.
Concurrently, the organisation's geographic focus grew to include three offices on the African continent, one in New York and one in India. For a variety of reasons, the Indian office was forced to close. In 2016, Natural Justice staff developed a five-year plan wholly focused on scaling work at the local and national level on the African continent. Natural Justice will also continue its work at the international level to improve the substance of international law and policy and partner with organisations in other parts of the world.
Today we retain our headquarters in Cape Town, have hubs in Nairobi (Kenya) and Dakar (Senegal), and additional staff in Antananarivo (Madagascar) and Harare (Zimbabwe).