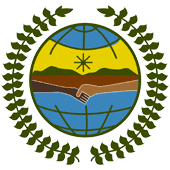 Photo Credit: UNPFII
Newly appointed Senior Advisor for Indigenous Peoples and Ethnic Minorities, Luis Felipe Duchicela of the World Bank, responded to the criticism, highlighting that while OP 4.10 recognizes human rights the Bank is willing to take UNDRIP into account as part of the overall safeguard review process it is currently undertaking. However, he noted, in the end the World Bank's board comprised of governments will have to approve any safeguards review and it was not up to the institution alone to implement such change.
Duchicela furthermore announced the founding of a World Bank advisory council made up with Indigenous People in the near future. He formally asked the Permanent Forum to help support the World Bank in setting up such a council as well as engaging in ongoing dialogue with Indigenous Peoples.