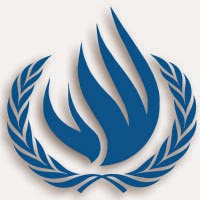 The United Nations Human Rights Council has approved a
resolution
to start developing an international legally binding instrument on transnational corporations and other business enterprises with respect to human rights. The resolution, presented by the Plurinational State of Bolivia, Cuba, Ecuador, South Africa, and the Bolivarian Republic of Venezuela, seeks to establish an intergovernmental working group with the mandate of developing an international legally binding instrument to regulate the activities of transnational corporations.
Despite intense opposition from several powerful countries, the resolution was finally adopted with 20 votes in favour, 14 against and 13 abstentions. All western states members of the Human Rights Council voted against the resolution. The majority of developing countries, including most of African states as well as China, India and Russia, voted in favour.
Mr. Melik Özden, Director of the
Europe-Third World Centre
(CETIM), an organization based in Geneva that has been fighting for many years for new binding norms, called it a "historic decision that can potentially contribute to end the impunity that transnational corporations too often enjoy for the human rights violations committed, in particular in developing countries, and ensure access to justice for the victims of their activities".
The Working Group will hold its first session in 2015 to define the elements, the scope, the nature and the form of the future international instrument. While TNCs have a number of binding laws, mechanisms and instruments available to defend their interests, only voluntary codes of conducts and soft laws exist to control their impacts on human rights and ensure access to justice for the victims of their activities.
This development comes on the back of intense work over several months, during which hundreds of civil society organizations and social movements in the Global North as in the Global South have mobilized actively to support the initiative, culminating in a meeting held in Geneva 23rd – 27th June in Geneva, during which delegates from the Global South and representatives of the victims came to demand new binding norms to end corporate impunity.