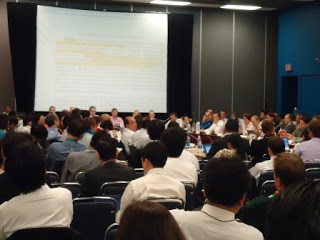 The Parties to the Convention on Biological Diversity (CBD) began the resumed 9th meeting of the Working Group on Access and Benefit Sharing (ABS) on September 18th in Montreal to complete the negotiations of the Protocol on ABS. These negotiations are supposed to be the last round of ABS Protocol negotiations that have lasted for the past 6 years. The mandate of the Working Group on ABS is to complete its negotiations of an ABS Protocol for adoption at the 10th meeting of the Conference of Parties to the CBD in Nagoya in October, 2010.
The negotiations began in earnest with Parties in high spirits. However, the negotiations have already started to flounder with no agreement on benefit sharing relating to genetic resources that were accessed prior to the entry into force of the Protocol – specifically ex-situ collections. The developing countries are insistent that access to genetic resources can only be provided by countries of origin of these resources or by countries that have acquired these resources in accordance with the CBD, thereby challenging the possibility of ex-situ collections also providing access to genetic resources for commercial use. The International Indigenous Forum on Biodiversity (IIFB) also stressed that they will not accept the ABS Protocol unless it recognizes their rights over genetic resources where such rights exist. With 2 days of negotiations left, there is a great deal of concern amongst Parties as to whether there will be a Protocol on ABS that will be adopted in Nagoya.
Kabir Bavikatte (Natural Justice) is participating in these negotiations in his capacity as the legal advisor to the African Group of countries.