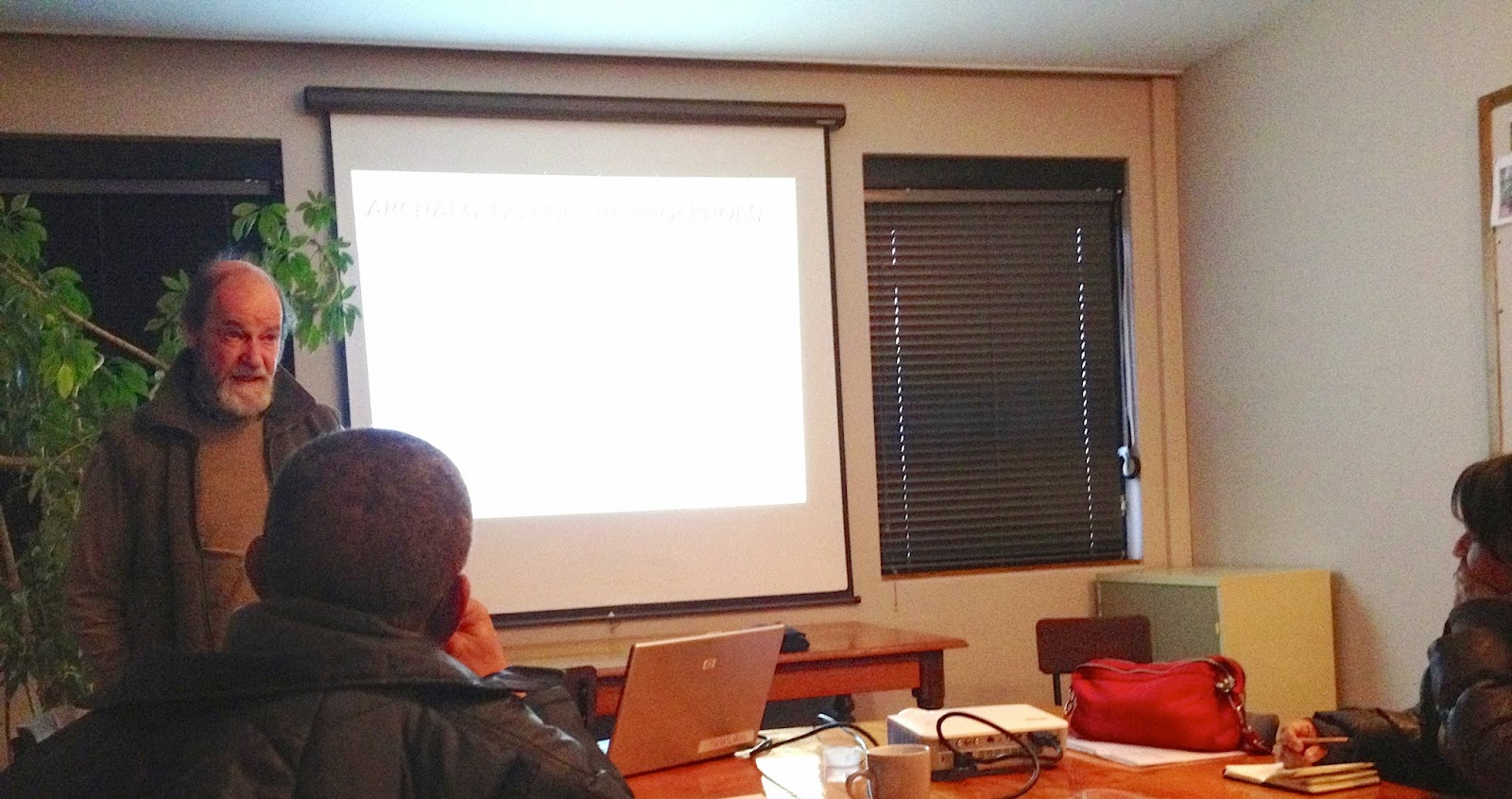 Prof Smith addressing participants
Natural Justice met with Professor Andrew B. Smith, emeritus professor in the Department of Archaeology at the University of Cape Town, Cecil le Fleur, the Chairperson of the National Khoi & San Council also attended the meeting.
Prof Smith has specialized in the origins and development of herding societies of Africa, he has excavated key sites and worked with Khoekhoen (Khoi) descents in South Africa. Prof Smith introduced the Khoekhoen, who were aboriginal herders in the Western and Southern Cape, South Africa and Namibia. The Khoekhoen were similar to other transhumant pastoralists, their livelihoods were based on stock and they moved with their herds on a seasonal basis.
Prof. Smith pieced together evidence from archaeological excavation sites, including animal bones, pottery shards, and stone tools, which together with an examination of the linguistic origins of the very diverse Khoekhoen language, and genetic DNA analysis of Khoi descendants, indicates that the Khoekhoen herders are linked to East Africa. The various evidence suggests that the Khoekhoen arrived in the Western Cape approximately 2200 years before present, and that they had migrated with their herds, which were predominately sheep, from the North, probably East Africa.