In Venda, you measure distance by the sound of drums. This is what greets us every time we travel to Thohoyandou, the former capital of the Venda homeland in what is now Limpopo, South Africa. The city is snuggled against the vast forested hills, with the names of suburbs making reference to royalty and holiness, while around every corner, you can find small homesteads growing avocado, mango and banana trees. It is a province of both abundance and struggle.
We are visiting with communities from 12 villages scattered across the greater Thohoyandou area. Each village is associated with a Zwifho – the English language translation of "sacred natural site" wholly inadequate to explain the significance of these sites. Zwifho are natural areas where the ancestors reside. They were created when the earth was created, and it is a place where rituals are performed. "It is where we ask for rain, good yields and good health." 
The Zwifho are under threat – and by extension, the living natural heritage of the area too – the sense of self, the traditional way of the life, the connection to the sacred. This cannot be underestimated, and words are limited.  But to work amongst the people and see their pain and suffering is to know the depth of their spiritual connection to these sacred places.
You can erase ways of life, the essence of people, by removing them from the land. 
We are implementing a Biocultural Community Protocol process, together with Earthlife Africa and local community-based organisation Dzomo La Mupo, focusing on the biodiversity, heritage and cultural practices associated with the Zwifho. This will enable the community to affirm and defend their biocultural rights.
There is great joy and satisfaction, especially from the elders, who are putting to paper the way of life of the VhaVenda people in this region. This process is allowing for not only a BCP, which can act as a community document, but is also allowing for an exchange of traditional knowledge and an opportunity to educate the youth – for some, in the language of Tshivenda, as it was spoken by their forefathers, but also in the customs of the area.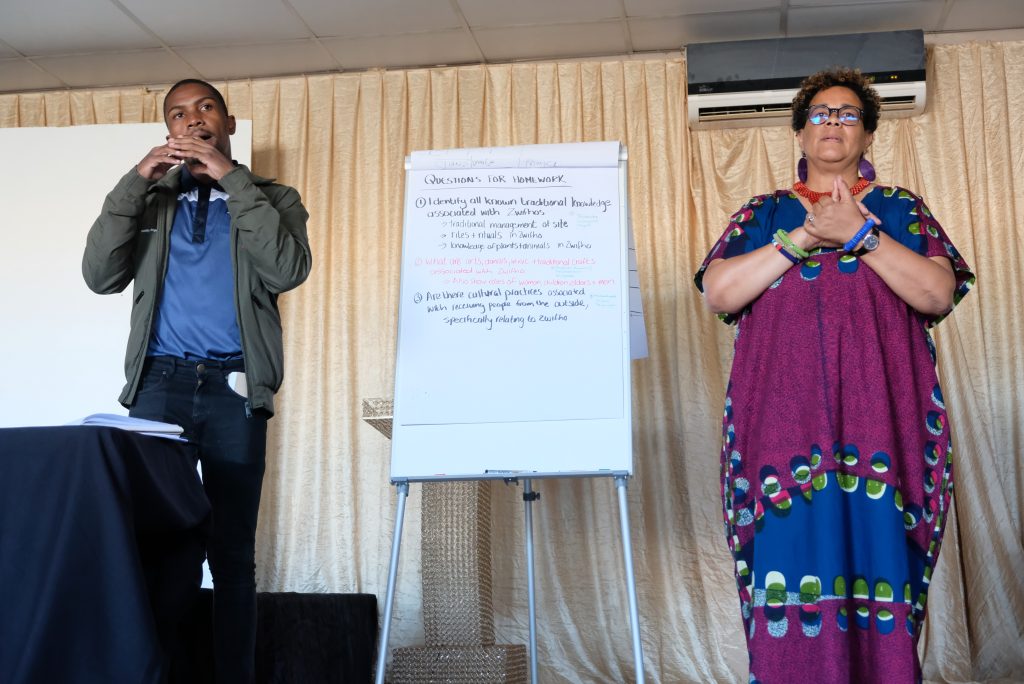 During this particular workshop, taking place in late March when autumn touches the air, we are joined by Living Heritage Specialist, Deirdre Prins-Solani. She is assisting with the BCP, having deep knowledge of living heritage from her years working with various indigenous peoples across Africa. Her support to the BCP process will strengthen elements of culture and heritage in the BCP of the VhaVenda, and specifically focus the BCP on their connections to their Zwifho.  
Incidentally, there is no word for "heritage" in Tshivenda as defined in living heritage, and the best English translation doesn't quite capture the essence of it – the fact that smells, tastes, what you eat, how you live, where you walk, what you do in your day-to-day life, is all part of your living heritage. The beauty of learning this, of remembering your past because it is part of your present, is wonderful.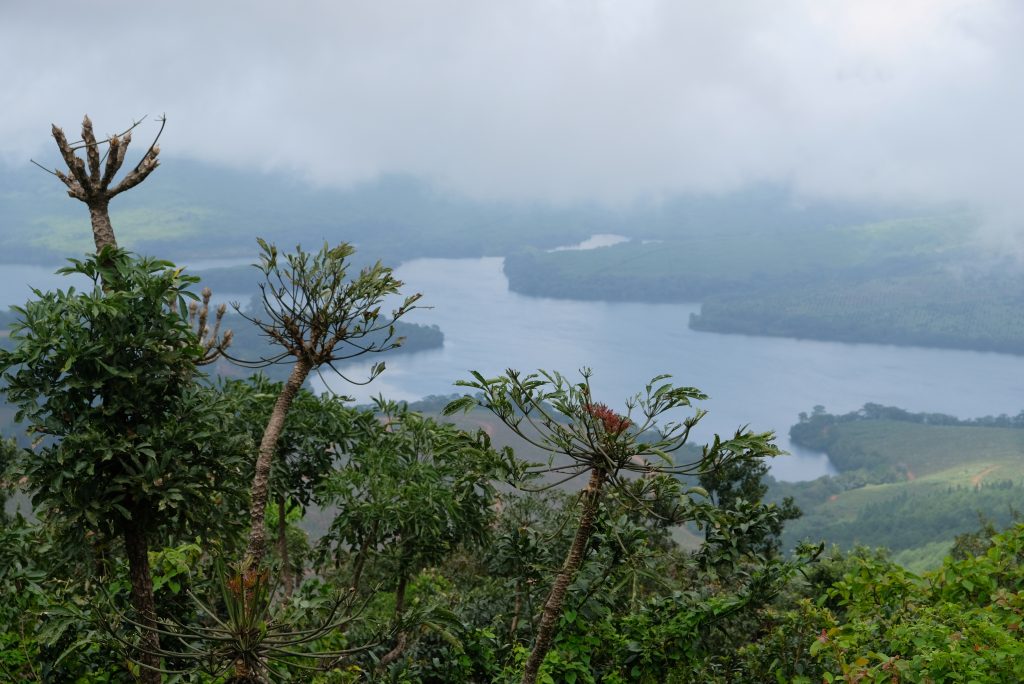 On our final day, we briefly walked through a natural forest near Thathe Vondo, an area that mining companies have their sights on. This was unearthed in 2020 and exposed by Daily Maverick journalist, Kevin Bloom. This is not the only site: thousands of hectares of community land are under threat from a range of industries – including commercial farming which is producing a significant portion of South Africa's avocados, bananas and macadamia nuts. Zwifho that exist on this land are inaccessible to the people who lived there, the graves of their forefathers resting in the distance, but alone. Ceremony is gone, thanksgiving is gone…drumming and singing is gone.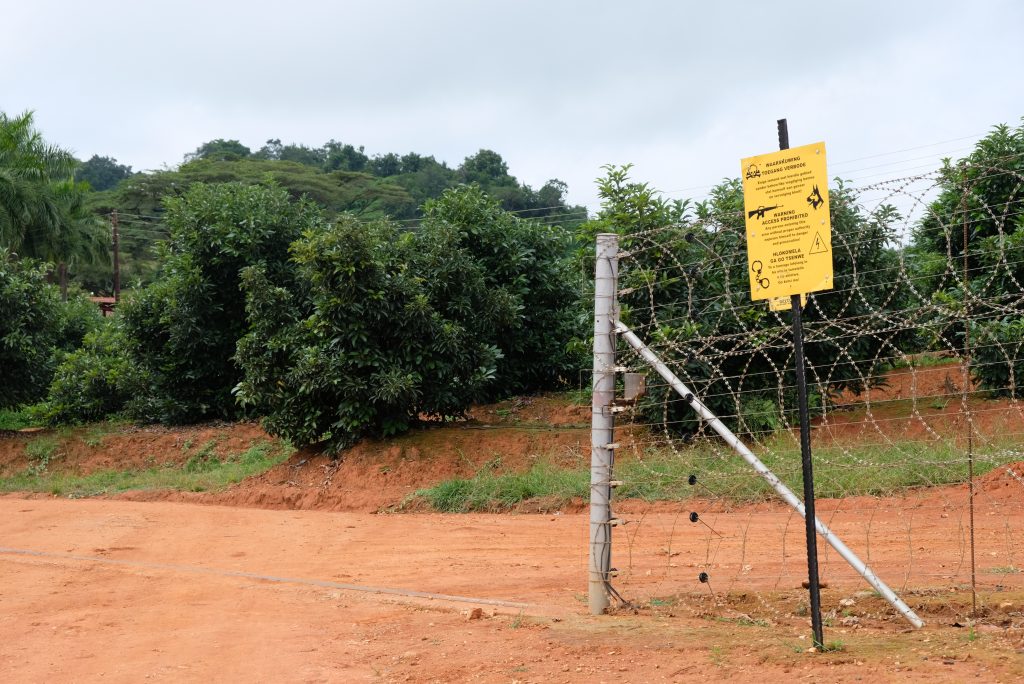 Threats come from all sides and the precariousness of the culture of the VhaVenda rest in our hearts as we travel back to Cape Town. The people of VhaVenda are proud of their struggles. They know their history – and in knowing that, realise that nothing comes without a fight. The odds they face are oppressive – not only because their natural world is for sale to those that are willing to bribe, to disrespect and to profit from pain, but because, like all of us, we are facing the greatest threat of our lives, the complete breakdown of natural systems due to climate change.  
We hope to support this community to document and protect their Zwifho and through the process, empower them to stand as one. We cannot thank them enough for opening their Zwifho to us – not everyone is permitted to go there, and we are freed from the consequences should we have gone there without ceremony. We teach and we are taught. We thank the participants and echo something that was said:
"In the land you will always hear a lion roar. I have been sent by my ancestors. I have learned a lot. I am positive that by the end of the year we will have achieved what we intended to do."