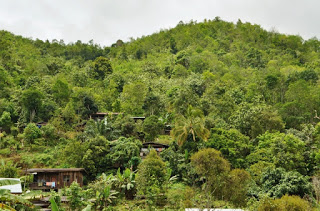 On 23 May, Holly Shrumm (Natural Justice) attended a day-long meeting on spatial planning for conservation and sustainable development in Sabah, Malaysia, which was organised by Hutan and the Malaysian branch of the World Wide Fund for Nature (WWF-Malaysia). With an overall emphasis on establishing the technical information-base for a holistic landscape approach to planning, participants highlighted the following points, among others:
The need for a multi-stakeholder integrated approach with a common vision and concerted strategy that focuses on connectivity, viability, complementarity, target-setting, and cost-efficiency (known as 'systematic conservation planning'),
The need to fill knowledge gaps in the spatial data such as location of 'good quality' forests, social-cultural values, and distribution of biodiversity and threats to it,
The importance of providing technical inputs into the draft 20-year Sabah Structure Plan, including social safeguards in line with the UN Declaration on the Rights of Indigenous Peoples, and
The importance of also planning for governance, management, implementation, and enforcement.
Participants also discussed unique considerations required for marine spatial planning, impacts of climate change (particularly on plant life), implications of different definitions of 'forests' (for example, if oil palm plantations were to be included), and the need to protect islands and mangroves from further developments.