Interning with Natural Justice's Cape Town hub was the best possible way to spend the summer after my first year of law school. As an intern with NJ's Climate Program, I had the opportunity to conduct interesting research on innovative climate litigation from around the world in support of climate litigation and legal empowerment work in South Africa.
The main reason I was drawn to Natural Justice in the first place was the organization's unwavering respect for the communities with whom it works. In a human rights space that is so often dominated by neo-colonial attitudes, I wanted to intern with an organization that works with communities and amplifies community voices instead of imposing its own organizational agenda. I found this at Natural Justice. While the biocultural community protocol is the most obvious manifestation of this, NJ's community-centered approach informs every single aspect of the organization's work and permeates office culture.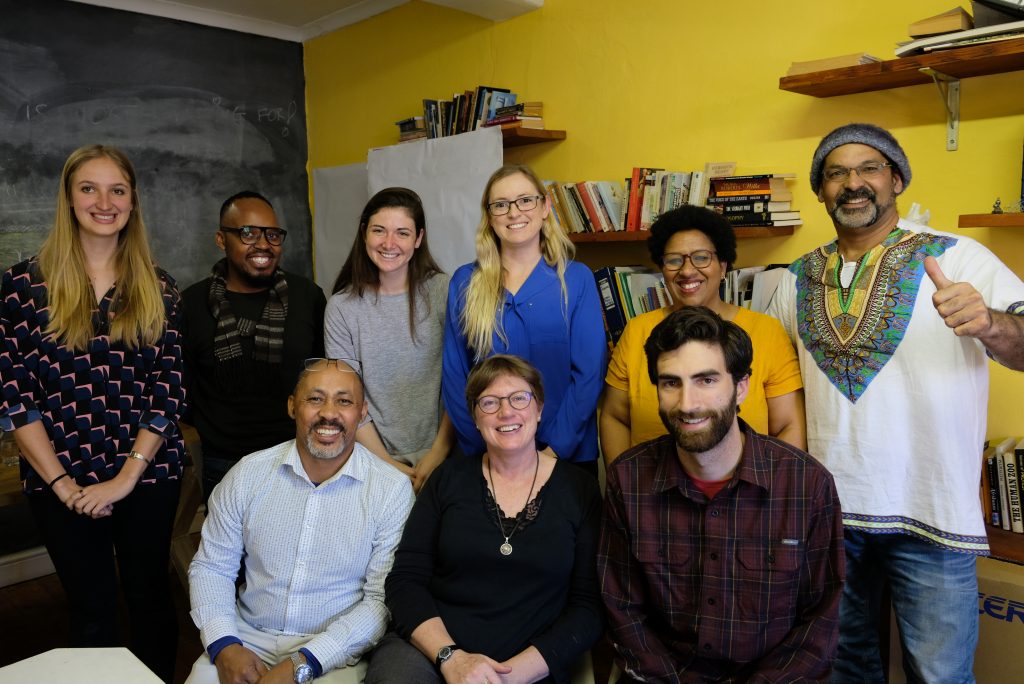 As an intern, I was treated as a valued member of the team. Not only was I invited to strategy sessions and community meetings, but my input in these spaces was welcomed and taken seriously. Furthermore, Natural Justice challenged me to rethink my preconceptions about what legal advocacy looks like. The organization fosters creativity in problem solving and strategizing without binding itself to the confines of a traditional legal services organization. There was never a shortage of bold ideas flowing through meetings and daily conversations among the team. At a time when the climate crisis is forcing environmental advocates to act with boldness and imagination, Natural Justice was an inspiring place to work.
Team members' passion for justice and dedication to NJ's mission are on display every day. This not only made coming to the office each day an enjoyable experience, but it also inspired me to continue pursuing community-centered environmental justice work as a career. I feel lucky to have called Natural Justice home—if only for a few months—and I look forward to continuing to follow NJ's incredible work in the future.
Shannon Marcoux is a law student at Columbia Law School in the United States.