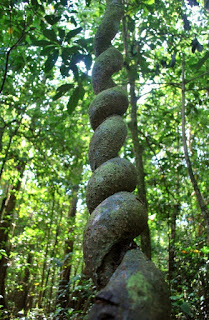 From 31 July to 1 August, Holly Shrumm (Natural Justice) participated in a workshop on Malaysia's emerging national institutional framework for Reducing Emissions from Deforestation and Forest Degradation in Developing Countries (REDD+). The meeting, held in Kota Kinabalu, Sabah, was part of a three-year "REDD+ Readiness" joint project between the United Nations Development Programme and the federal Ministry of Natural Resources and the Environment (NRE).
The workshop included presentations on the following topics:
"Introduction to REDD" by Dr. Elizabeth Philip, head of REDD+ Unit, NRE;
"Sabah REDD+ Preparedness Roadmap" by Fred Kugan, Sabah Forestry Department;
"Draft Recommendations for Institutional Framework" by Lee Kian Foh, project consultant; and
"Free, Prior and Informed Consent within REDD+" by Maximilian Conrad, REDD+ Unit, NRE.
The workshop also included breakout groups and subsequent plenary discussions on social and environmental safeguards, financing and sharing of benefits, and measuring, reporting and verification. Natural Justice participated in the safeguards group alongside local organisations such as Partners of Community Organisations (PACOS) Trust and Jaringan Orang Asal SeMalaysia (JOAS), the Indigenous Peoples Network of Malaysia.
More information, news and analysis of REDD+ is available at: www.redd-monitor.org.