3 February 2023, Cape Town: The Green Connection and Natural Justice made a submission on the scoping process of the Environmental and Social Impact Assessment (ESIA) for the proposed offshore Block 11B/12B production right and environmental authorisation project for TotalEnergies EP South Africa (TEEPSA), as part of the public participation process. This was ahead of the 14 February 2023 deadline.
Block 11B/12B is an area of 12000 km2, between 75 km to 120km offshore in the Outeniqua Basin, and the activities within these blocks are off the coastline of the communities of Knysna, George and other garden route towns. The organisations say the assessment has several shortcomings, which will affect the interests of these local and indigenous peoples and communities.
"After careful assessment, we have found the impacts associated with production to be highly significant and unacceptable, and therefore propose that the environmental authorisation should be refused. Furthermore, we found the Environmental and Social Impact Assessment to be severely lacking in its plans for the full assessment, particularly when it comes to assessing the full impact of the project proposed on marine life and ecosystems, and on climate change. There are simply too many gaps in the information, which shows that they did not think everything through thoroughly enough. And if we have learnt anything from previous court judgements regarding efforts to explore our oceans for oil and gas, then a precautionary approach must be taken," says The Green Connection's Kholwani Simelane.
In December 2022, Simelane handed over a memorandum to TotalEnergies' South Africa Board of Directors demanding that it stops its ongoing onslaught of oil and gas exploration projects, off South Africa's Coast.
The organisations say that they question the accuracy of the modelling regarding the effects of methane from a blowout, especially since studies show that methane can cause depletions in oxygen levels and acidification when dissolved in the marine environment. And when methane bubbles reach the surface, it also directly contributes to climate change. The prerequisite studies – of the composition of particular condensate from the field being drilled, and lab studies of its fate in the environment – have not yet been done, which is needed for assessment.
The planned assessment of the immediate and chronic impacts of sonar and seismic surveys on all species in the affected area is another issue, especially since the ESIA does not accurately describe the baseline environmental conditions. It must consider impacts to marine mammals as well as other acoustically dependent marine species and their important biological functions. For instance, the assessment does not yet detail how impacts during Humpback whale and Southern Right Whale migration periods will be mitigated, nor does it detail how operational spills and leaks will be mitigated during spawning periods. These will be critical in the full assessment process.
Simelane says, "It must be understood that just because a company has gone through the legally required processes of an application, that does not guarantee that the project will go ahead. The whole point of the process, especially the requirement for meaningful public participation, is to assess need and desirability for undertaking the project at all. This means weighing all the pros and cons in terms of the impact to the people, the environment and on climate change."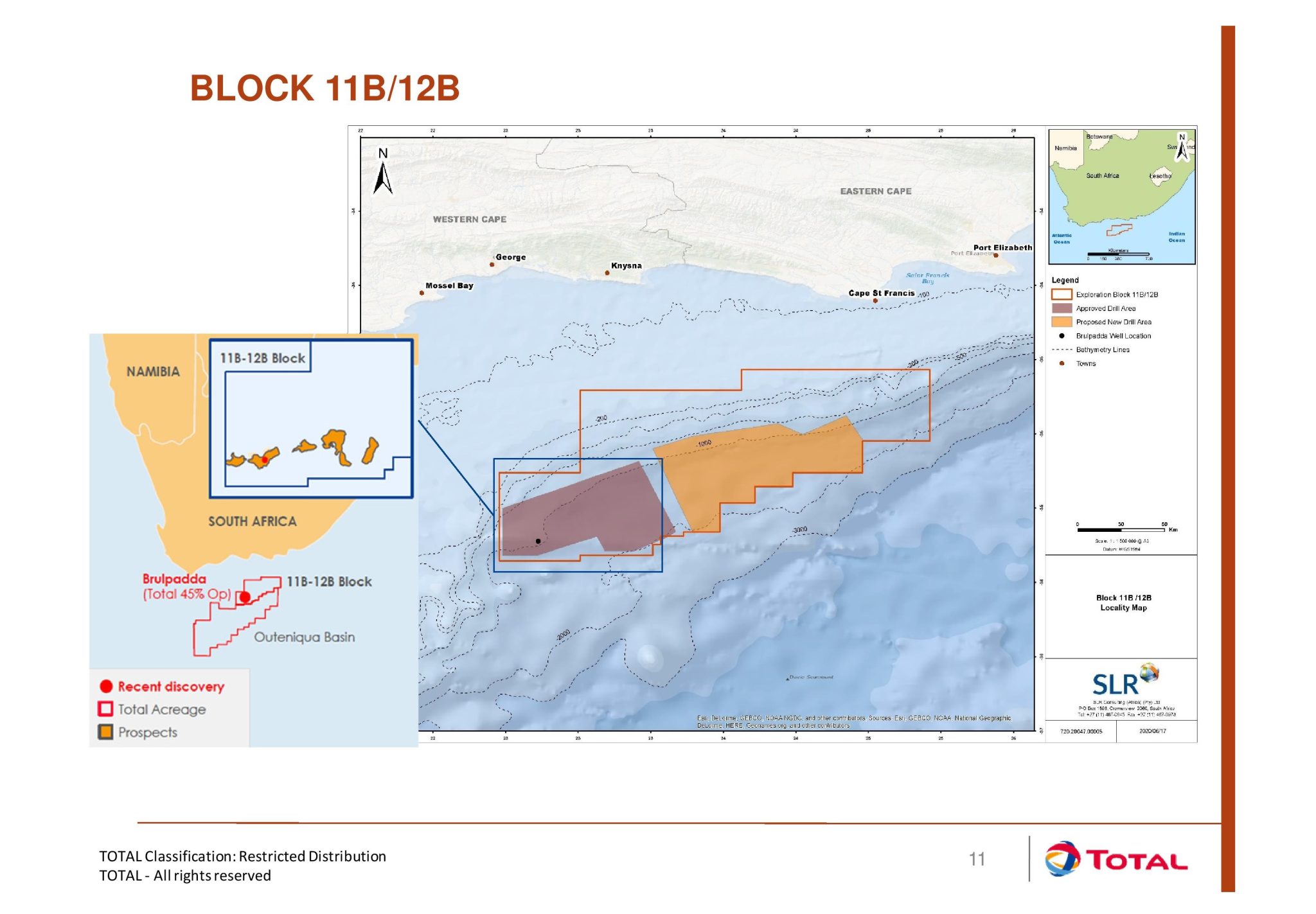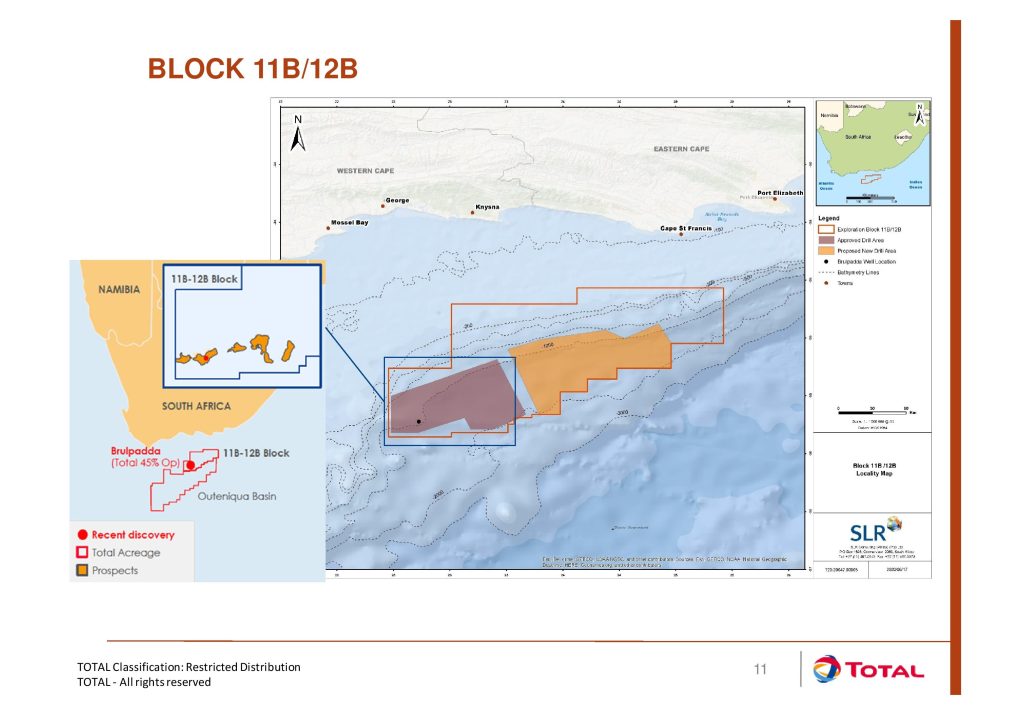 According to Melissa Groenink-Groves from Natural Justice, "Block 11B/12B are just two of many blocks on our coastline where there are exploration applications that have been made. The burgeoning of oil and gas projects in our oceans, essentially wall to wall blocks of our entire coastline, will have significant implications for the constitutional rights of people – their livelihoods, heritage, health rights – but will also have implications for our ocean life, and knock-on ecosystem impacts. We have an obligation and a human rights responsibility to reduce our climate impacts. We need to ensure that the proper legal processes are followed and that the interests and voices of people and marine life are taken into account when making decisions about oil and gas exploration off our coastline. If these are properly considered, the conclusion must be that oil and gas resources must stay in the ground."
Natural Justice urged the public to make submissions, "We all have a right to have our voices heard regarding projects of this kind. We encourage people from all walks of life, including fishers and other communities who depend on the ocean, to make submissions on the scoping report."