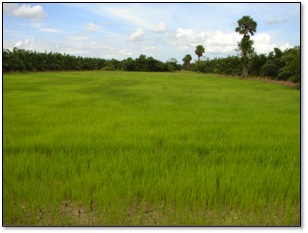 Via SEI
As the cultivation and processing of palm oil and other biofuel foodstocks continues to expand in Southeast Asia, increasing its economic significance with support from international finance institutions, regional development banks, and governments, the region is witnessing unprecedented land use changes and changes in the exploitation of natural resources and local livelihoods. In this context, the Stockholm Environment Institute (
SEI
) is hosting a regional seminar in Bangkok, Thailand, from 15-16 November 2012 on "Palm oil and bioenergy strategies in South East Asia: Review of field lessons and debate on ways ahead."
The seminar will seek to support the coordination of existing governmental policies, regulations and regional strategies for palm oil and bioenergy through the provision of lessons learnt and new research data from case studies on land use change and water resource management in palm oil plantations and feedstock processing. It aims to contribute to an evidence-based dialogue on the rigour of the existing strategies, and to consider how further implementation can be enhanced to promote sustainable production. The seminar will include presentations of national and regional bioenergy and palm oil strategies, lessons from case studies in Thailand, Indonesia, and Cambodia, and a panel debate, involving participation from governments, regional development banks, companies and NGOs.
The seminar will draw from the lessons the SEI has learned from its experience in the field, including case studies on community grievances and water governance in the oil palm sector in central Kalimantan, Indonesia (download
here
) and on how the European Union can revise its policies to support 'sustainable' palm oil cultivation (download
here
). SEI recently hosted at seminar on "Promoting Biofuels, Creating Scarcity?" in Brussels (learn more
here
).