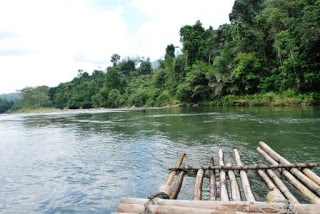 The International Institute for Environment and Development (IIED) has launched a new website on biocultural heritage. Krystyna Swiderska (senior researcher, IIED) describes biocultural heritage as "the interlinked biological and cultural heritage that arises from the interaction between culture, knowledge, biodiversity and landscapes". The new website is intended "to promote understanding of traditional knowledge as biocultural systems, and of the need to protect biocultural systems as a whole, rather than focusing narrowly on rights to traditional knowledge in isolation". Including guidance and resources for grassroots organizations, researchers, practitioners, and policy-makers, the website draws on research by IIED, research partners, and Indigenous peoples in Peru, Panama, Kenya, India, and China to provide:
Understanding of the nature and importance of biocultural systems, and the threats they face.
Practical tools and strategies for protecting biocultural systems: community biocultural protocols, registers, products and agreements.
Emerging biocultural policy and legal frameworks.
Natural Justice congratulates IIED and the partner organizations for developing this excellent resource and we look forward to working together to further address these critical issues in constructive and collaborative ways.