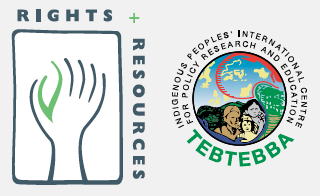 Rights and Resources Initiative has announced the release of their latest report Recognizing Indigenous and Community Land Rights: Priority Steps to Advance Development and Mitigate Climate Change. This report demonstrates how recognising community land rights is a cost-effective way to address a host of social, environmental, and development challenges.
Prepared with
Tebtebba
, the report reveals that US$1.64 billion — the funds already pledged by three multilateral initiatives to developing the REDD+ carbon market — would expand the recognition of land rights for local communities and Indigenous Peoples living on 450 million hectares, an area almost half the size of Europe. These cost estimates provide a benchmark for future climate change research and policy work as international negotiations to address greenhouse gas emissions heat up.
The report calculates the cost of mapping, demarcating, and titling Indigenous Peoples' and communities' rights to the tropical forests where they live, noting that secure land tenure is a prerequisite for the success of any climate, poverty reduction, and ecosystem conservation initiative.