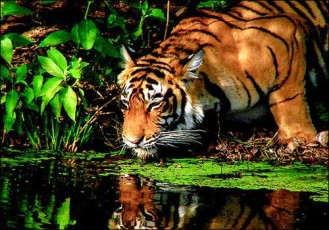 The JUST Conservation network, which seeks to link organisations and individuals seeking conservation achieved with justice, has launched a new website at www.justconservation.org. The new site has enhanced capacity to host discussions and is optimised for viewing on smartphones and tablets.
According to the description, "The purpose of Just Conservation is to provide a more accessible venue for providing information about these conservation conflicts. It is oriented in particular to conflicts which arise because of human rights abuses. It proposes that those directly affected by conservation should be able to raise issues of concern without the use of intermediaries."
Please check the site out and contribute here. Visit them on Facebook here. Give feedback on the site here.