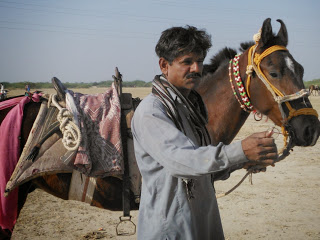 Revati Pandya and Arpitha Kodiveri of Natural Justice in India recently visited Kutch, Gujarat from November 19th-25th,
2013 to work with
Sahjeevan
in identifying legal issues that effect the camel maldharis that migrate through this vast landscape. Field visits with communities in Chhari Dhand, Lakhpat and the Banni area led to interesting insights into the nature of threats that the community faces from fast paced industrialization through the establishment of cement and chemical plants to restriction of grazing rights in mangrove and other protected areas.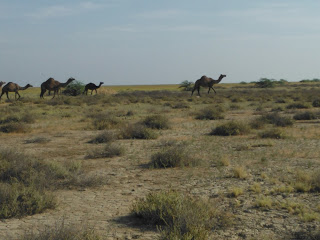 The field visit culminated with being a part of the Banni Pashumela a colourful event which saw Maldharis from Kutch coming together to trade livestock and partake in horse and camel races.
Natural Justice will now be working closely with Sahjeevan in mapping legal issues of the Camel Maldharis and carving a way forward to address these threats through the lens of the law.