Natural Justice joined residents of Nairobi who took to the streets on Saturday, October 31, to express their concern over the disregard for environmental laws and regulations in the ongoing construction of the Nairobi Expressway that has seen rampant felling of trees to aid its construction. The march from Mpaka road junction in Westlands where an iconic fig tree stands to city Park, Parklands was dubbed #SawsOffOurTrees.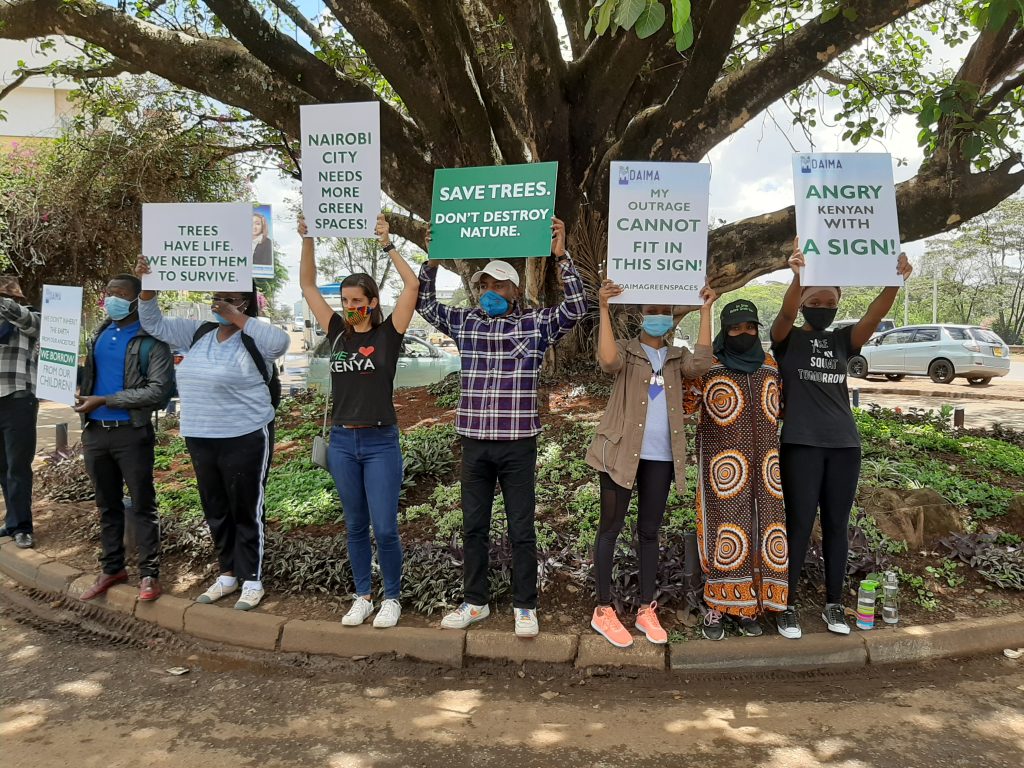 The Nairobi Expressway project has been challenged in court and should have been stopped until the Appeal before the National Environment Tribunal (NET) is heard in accordance with section 129 of the Environment Management and Coordination Act (EMCA) but China Road and Bridge Corporation (CRBC) with the backing of the government is willfully disobeying this law and continuing with the construction.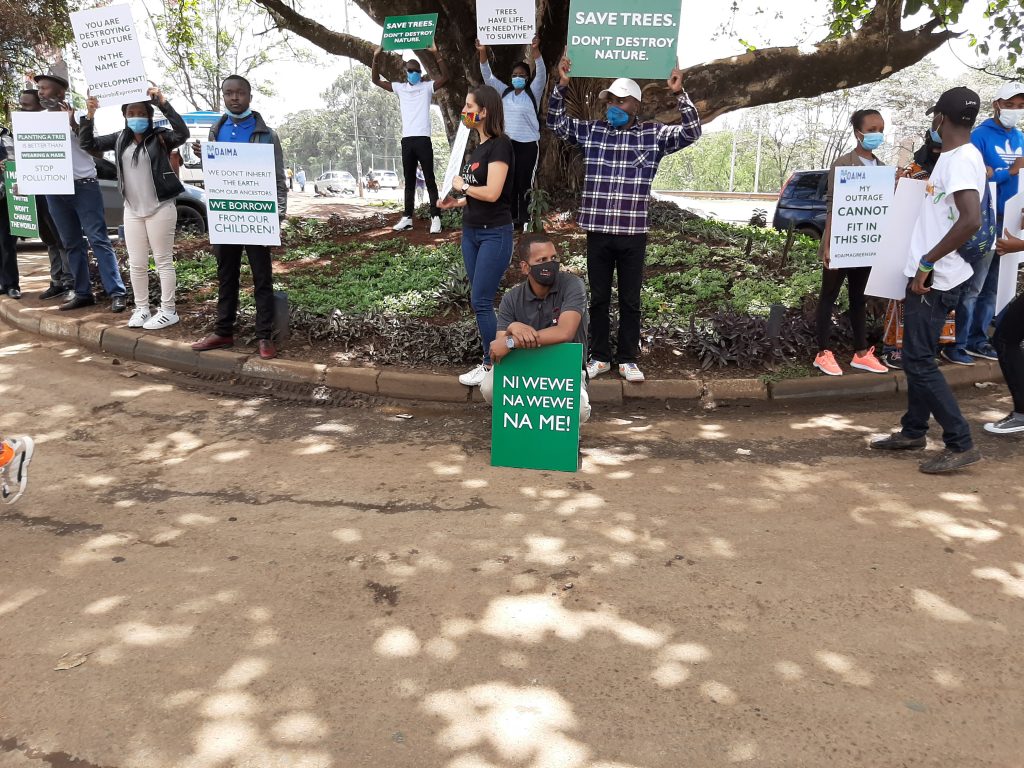 On Monday, 2nd November NET allowed the Appellants' Application to have their expert witness in the US sworn virtually but rejected the Appellants Application for disclosure of the final design of the project as well as the Public-Private Partnership agreement. The court adjourned after the cross-examination of the witness. The Appellants will have a chance to re-examine their 3rd witness when court resumes on Thursday 5th November.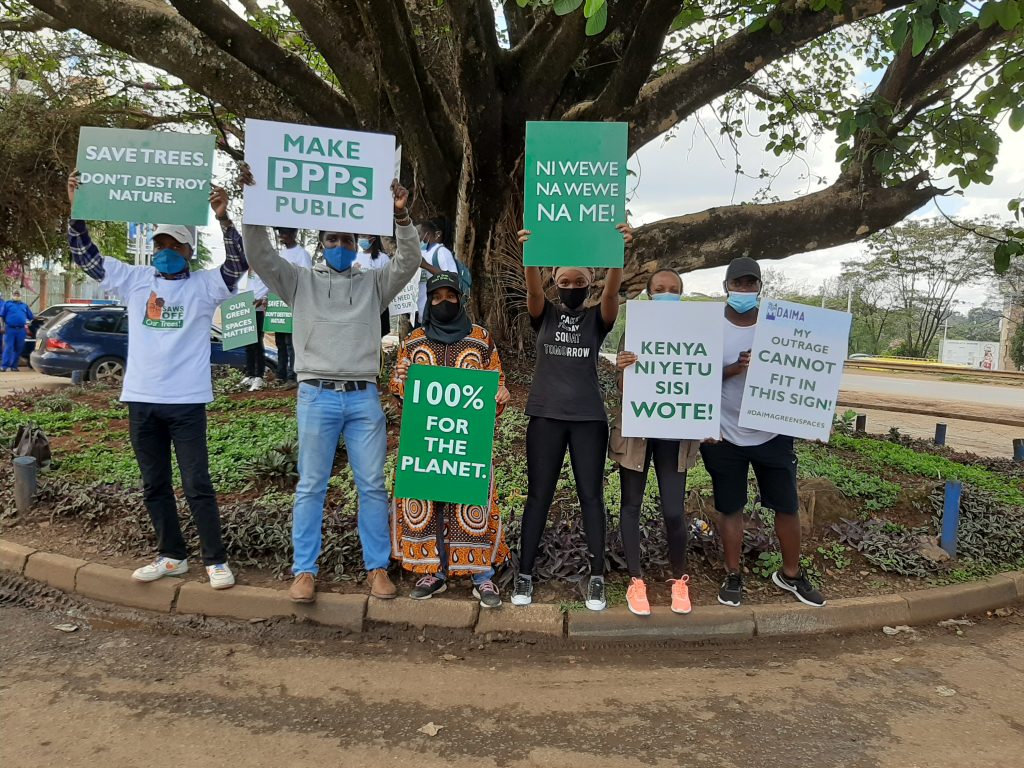 A number of trees have been felled to pave way for the road project that's gotten Kenyans concerned. Some of the trees are indigenous trees that are already facing extinction. One of the trees pausing a problem for the Nairobi Expressway project is a fig tree. Fig trees are sacred in certain communities in Kenya and has gotten many Kenyans outside the environment circles worried by the ongoing felling of trees including such iconic trees. In an attempt to manage the growing dissent, Kenya National Highways Authority says they will replant the tree.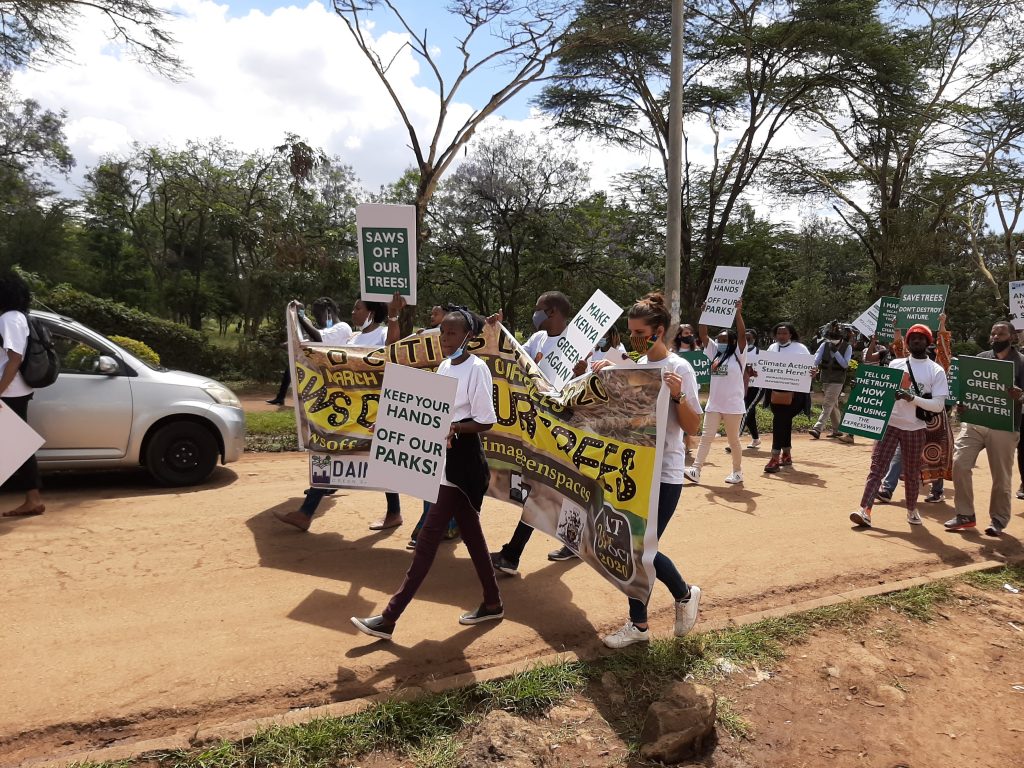 "This iconic fig tree sits right at the centre of the Nairobi expressway operation area. We have planned to transplant and relocate the tree to a new location as part of our environmental conservation efforts," said KeNHA in a tweet.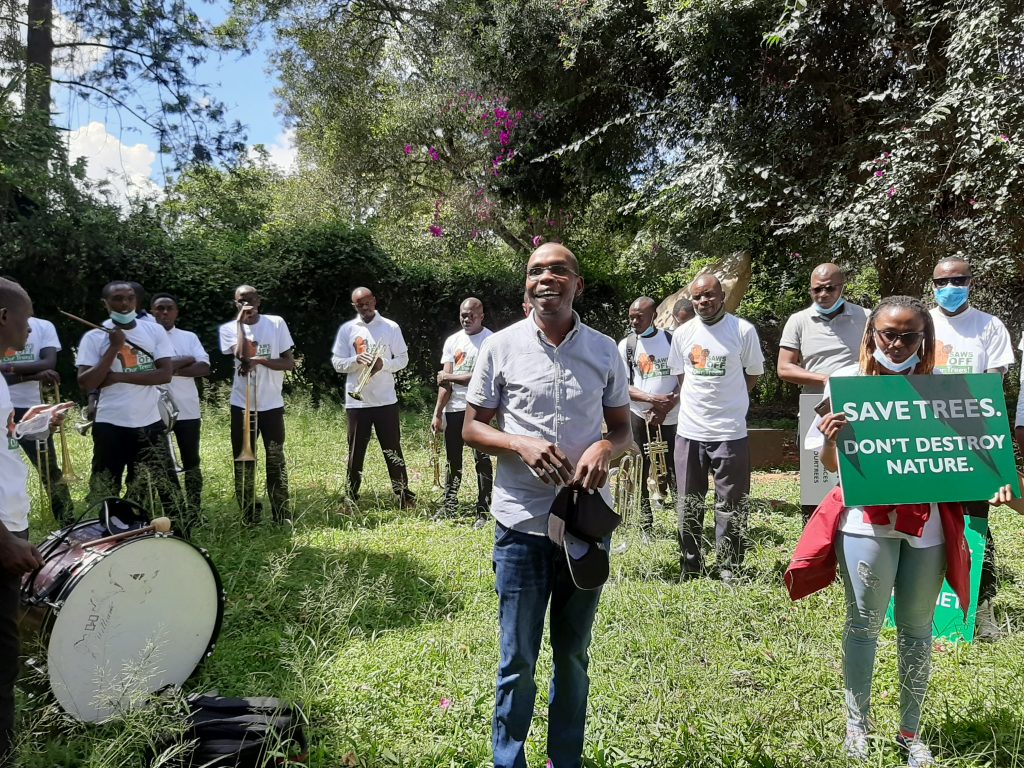 As lawyers working with communities, we acknowledge the law is important because it offers guidelines on acceptable norms in society and helps in finding solutions to conflicts between different social groups. It's worrying when the implementation of the same laws is not uniform. In a sense, it breeds impunity but we are firm believers in the rule of law and will continue fighting this case in court to its conclusive end.