Natural Justice (Lawyers for Communities and the Environment) is a pioneering international team of legal practitioners. We do cutting edge work on environmental and human rights law, support communities and provide technical advice to governments to secure environmental and social justice. Natural Justice currently works in Africa, Asia and Latin America and has offices in South Africa and Malaysia.
Natural Justice has been working with communities, NGOs and the government in India since 2009. Due to increasing demand by Natural Justice's India partners, we are seeking a lawyer or legal expert to set up the Natural Justice India office and support our work in India.
Specific tasks will include: providing assistance to communities, CBOs and NGOs, including those working within the framework of the Asian Regional Initiative on Biocultural Community Protocols; supporting elements of a UNDP-GEF project on medicinal plants conservation areas; developing legal empowerment materials; providing technical advice to government agencies; engaging in or supporting litigation if necessary; developing a network of law students to increase the pool of people providing this kind of advice; and organizing related meetings and workshops, particularly in the run up to the 11th Conference of the Parties to the Convention on Biological Diversity.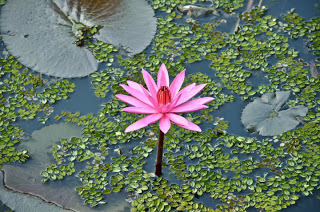 The following attributes and skills are considered beneficial:
A keen interest in advancing the rights of tribal and traditional communities to govern their territories, waters and natural resources;Having a law degree or significant qualifications or expertise in human rights, environment and/or land law and related institutional arrangements;Familiarity with the Indian legal system especially environmental and constitutional law;Being registered as an advocate in one of the Indian state bars with the ability to engage in litigation if necessary will be an asset;Experience working with communities and/or civil society organizations on related issues;
Analytical skills coupled with an ability to, on the one hand, engage with government agencies and, on the other, organize local meetings and present otherwise complex issues in a simplified yet comprehensive manner;
A willingness to travel on a regular basis as well as an ability to work for extended periods with communities and CBOs/NGOs in remote areas;
Fluency in English with the ability to engage in research, draft reports and legal documents; and
Fluency in Hindi and any other Indian language with an ability to engage in discussions with communities and run workshops where necessary.
Natural Justice is a close knit and nurturing collective that places a high premium in facilitating opportunities for the professional and personal growth of its members. Natural Justice will offer a good salary that will be commensurate with skill and experience. Besides this, joining Natural Justice will offer the individual a chance to work with a passionate and highly professional global team and gain valuable international experience.
Interested candidates are invited to send a covering letter and CV to: Harry Jonas at harry[at]naturaljustice.org.
Deadline for applications: 26 March