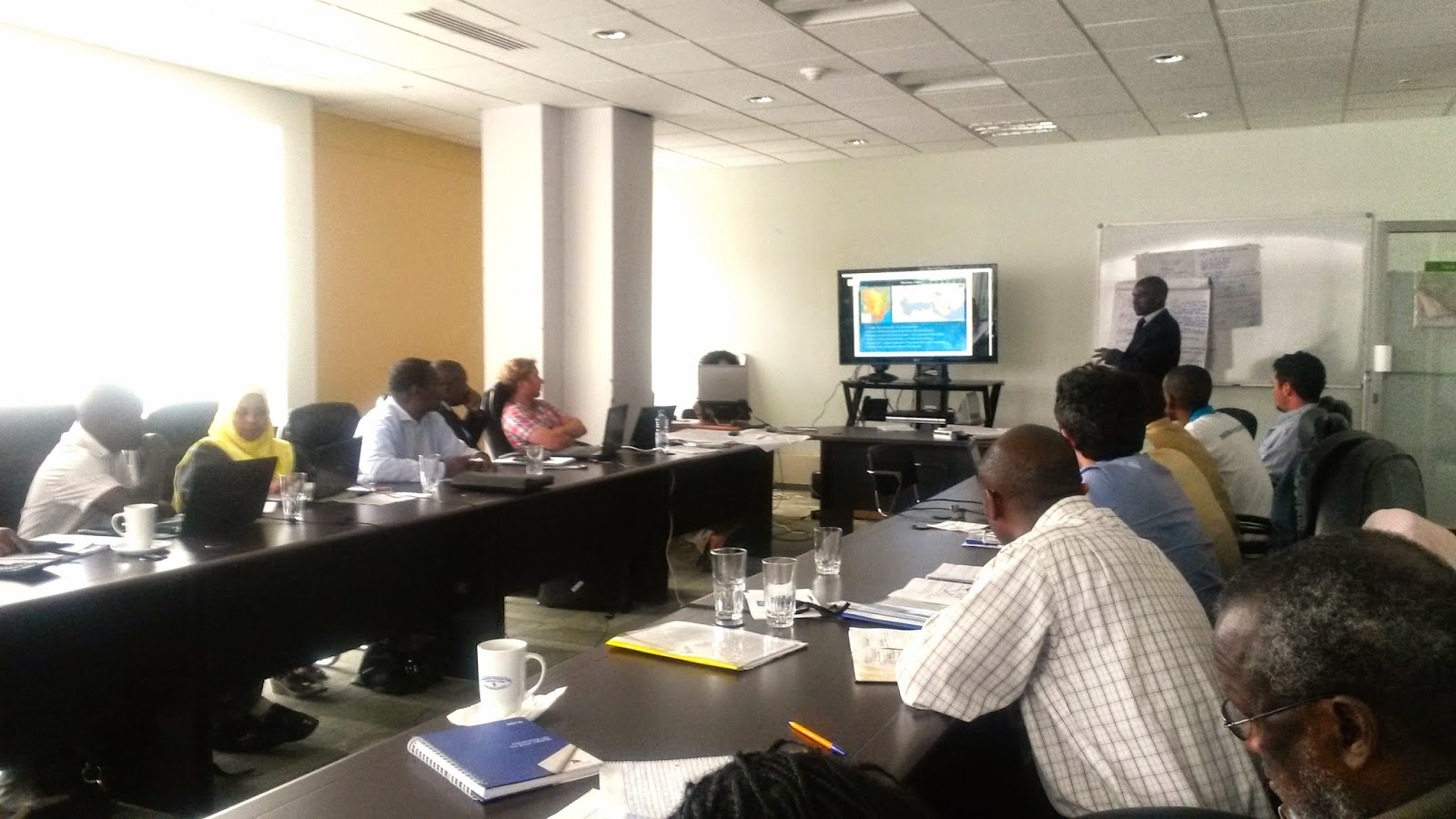 On October 15th and 16th, the Natural Justice Kenya team attended a Community Land Protection workshop in Nairobi, which was facilitated by OXFAM, the Kenya Land Alliance (KLA) and Namati.

 

Natural Justice is continuing its collaboration with Namati following the successful meeting held in November, 2013 with African community rights activists on community land and natural resource rights.
The primary objective of the two-day workshop was to present Namati's community land protection process and to discuss the Community Land Bill. The workshop was attended by a number of Kenya civil society organizations and indigenous peoples networks, including Natural Justice's community partners
Kivulini Trust
,
Friends of Lake Turkana
and
Save Lamu
. In 2013, Natural Justice partnered with Namati to host a meeting.
During the workshop, the KLA Co-ordinator, Odenda Lumumba, stressed the importance of communities understanding the law in order to strengthen their land rights. He highlighted that any innovative legal empowerment approach must be grounded in community needs and noted that strategies must also protect and advance women's interests.
Namati's community land protection process provides an approach for community land titling. The approach includes establishing a community coordinating committee, legal education, paralegal training, land mapping and completing formal government registration procedures. Please see here for more information on the community land protection process.
Participants also voiced their frustration regarding the continual delays to the Community Land Bill's assent. Despite the delays participants highlighted the importance of communities understanding their right to community land, even in the absence of the Community Land Bill. Paralegals were viewed as a mechanism to inform communities of their land rights and how to protect them.
The workshop provided Natural Justice further insight into community land issues in Kenya. Community land rights are critical to the Natural Justices' community partners and therefore will continue to collaborate with Namati and the Kenya Land Alliance. Natural Justice supports communities impacted by the Lamu Port South Sudan Ethiopia Transport (LAPSSET) Infrastructure Project to ensure their rights to sustainable livelihoods and healthy environments are upheld.