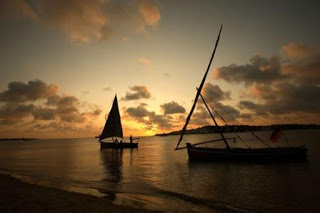 A January 4 article on Green Prophet outlines the issues faced by the Swahili and Indigenous communities of Lamu, Kenya, as the government and a yet-unnamed contractor plan to build a multi-billion dollar port and related developments. Local fishing livelihoods, a UNESCO World Heritage Site, and surrounding coral reef, mangrove forests, and endangered dugongs and marine turtles are all threatened by the massive developments.
The article outlines a press release issued by the Lamu Environment Protection and Conservation Group (LEPAC), which calls on the Government of Kenya to:
Seek dialogue with the community to hear its concerns about the construction of the port and to take these into consideration in its planning;
Make public an Environmental and Cultural Impact Assessment Report;
Ensure that the environmental impact of the port is minimal;
Ensure that the local community benefits from opportunities from the development of the port; and
Provide land reforms (as pertains to the new constitution) to be implemented before port plans are inaugurated.
Natural Justice is working with LEPAC and Kenyan human rights lawyers to support the communities' development of a biocultural community protocol to voice their concerns with being excluded from the process and necessary information such as impact assessments. Find out more about Natural Justice's work in Lamu here and more about a local Imam's concerns about the port development here.