The latest Intergovernmental Panel on Climate Change (IPCC) report released last week has warned us, yet again, that humanity is already living in the danger zone, and that many ecosystems are at the point of no return. Due to existing gender inequalities, women, particularly indigenous women in and from the global south, bear the brunt of the diverse, multiple, and intersecting crises caused by and fuelling climate change.
We know that indigenous and local women continue to play a vital role in defending the environment, protecting our ecosystems and biodiversity, and producing our food. Yet, women are largely excluded from decision-making spaces, including those aimed at mitigating climate chaos.
In line with this year's theme for International Women's Day— Gender equality today for a sustainable tomorrow – and recognising that African women's activism, wisdom and alternatives are key to achieving gender and climate justice, Natural Justice interviewed four formidable women activists we work with across the continent. They are labouring tirelessly every day in solidarity with communities and movements, to defend human and environmental rights.
Raya Famau Ahmed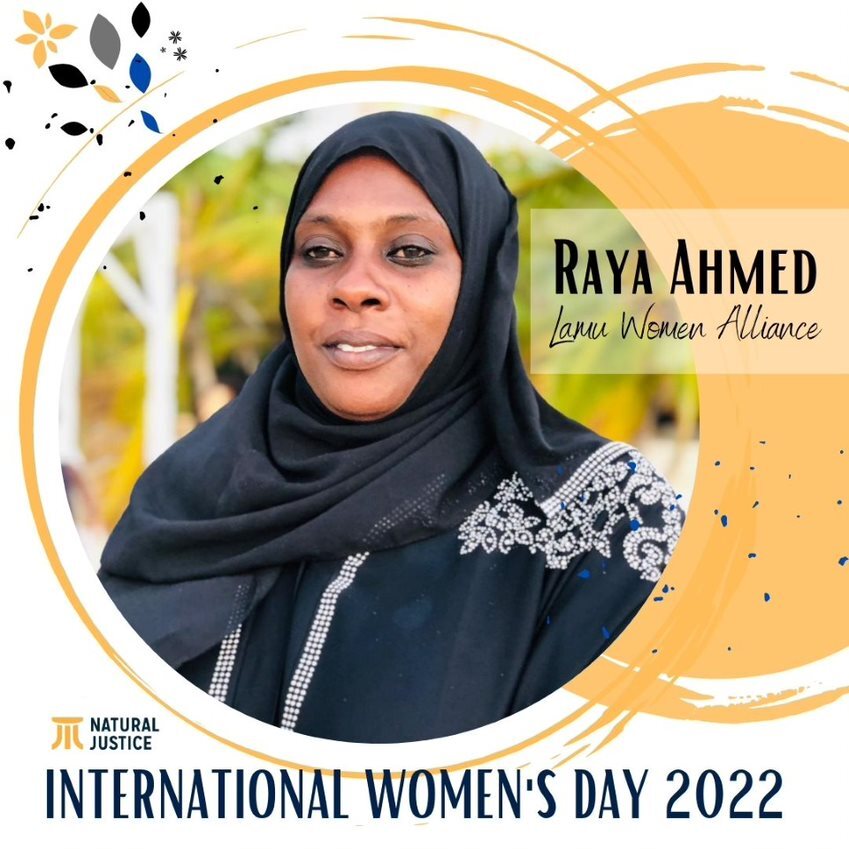 Raya is the Chair of the Lamu Women Alliance in Kenya, which is a consortium of 11 local women-led organizations in Lamu County, representing marginalised women in the region. They aim to tackle intersecting struggles for climate justice, women's rights and economic justice.
Together with allies, including Save Lamu and the Lamu Women Alliance, Raya was instrumental in resisting the Lamu Coal Plant. The environment tribunal in Kenya cancelled the license awarded to the project proponents by the National Environment Management Authority (NEMA). Sadly, Amu Power appealed the ruling and the appeal is ongoing.
"Many people are not happy that I am always out there trying to help others. Instead, they want me to stay indoors and look after children. People have to come together; people are the power!" 

"Indigenous women have first-hand experience of climate change; we are the leaders in environmental conservation." 
Fatou Samba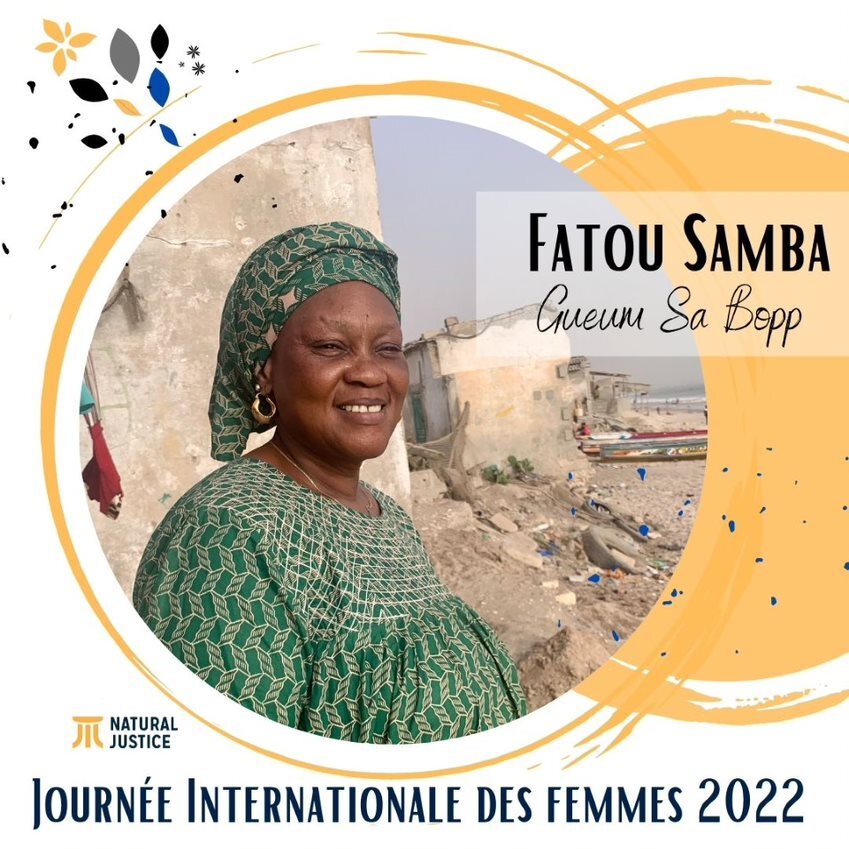 Fatou is the President of an association called Gueum Sa Bopp which brings together fisher women from the coastal towns of Khelcom and Bargny in Senegal. As a leader within the association, Fatou started a campaign to defend the rights of communities impacted by the Bargny-Sendou coal-fired power plant.
Fatou says that despite the inroads made, the journey was long and hard because women occupy a "second rank" position in society due to cultural and religious norms. After building alliances with fishermen and farmers, the association was able to organise a stronger movement, to better mobilise and resist in solidarity.
"I'm so inspired by the leadership of the women of Khelcom and Bargny who have put their hearts and souls into stopping the coal plant."  

"We must remain courageous, committed and constant in our activism, because it involves a lot of sacrifices, sometimes leaving family to embark on struggles that often last for many years." 
Jacqueline Rukanda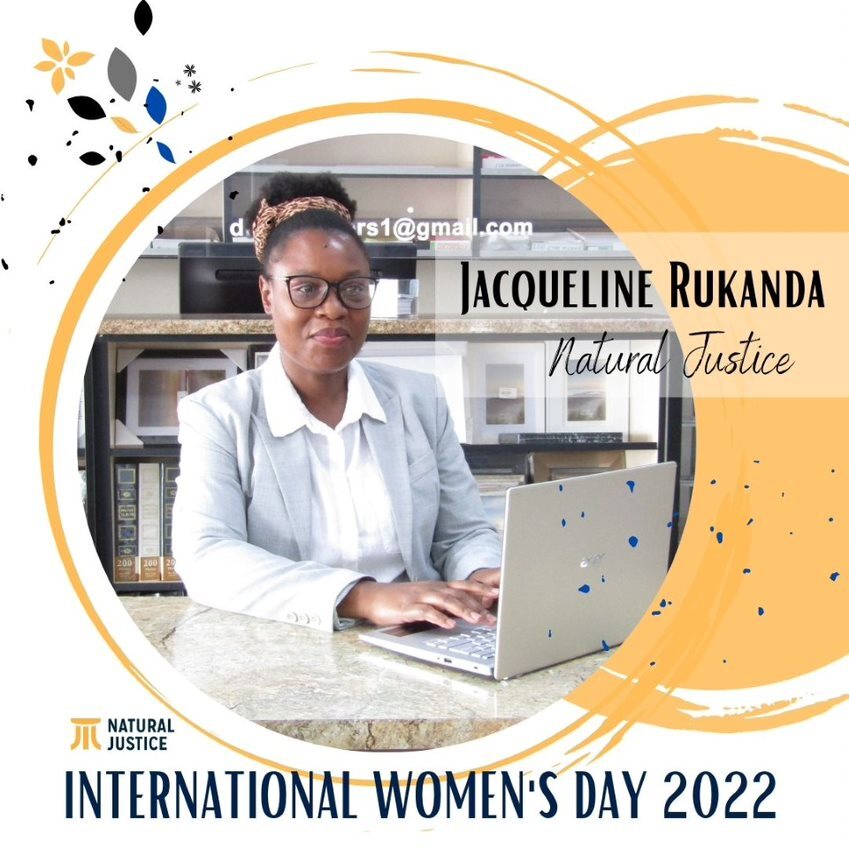 Jacqueline is an attorney and activist working for Natural Justice to help advance our litigation and defending rights strategy.
As a young student working at a Zimbabwean university's legal clinic, Jacqui was frustrated by the gender inequalities hindering women's rights and access to justice: "Marginalisation and patriarchy challenged women every step of the way. In the courtroom, I saw how women faced tremendous challenges in benefiting from the law."
After volunteering at the Zimbabwe Women Lawyers Association and offering pro bono advice to organisations working with women affected by HIV, Jacqui quit corporate law to become a social justice and human rights lawyer.
Jacqui draws inspiration, power and fighting spirit from her mother: "She was forced out of school into a marriage at the age of 15. My mom wanted to teach or become a nurse but had to abandon those dreams because of a harmful cultural practice. However, I am so proud of the way she stood up to fight for herself at a time when such harmful practises were widely accepted or ignored. Even though she did not realise her dreams, my mother taught me the value of fighting for my beliefs."
Lamenting the lack of political will to address climate change and advance a just transition, Jacqui also resents the hostility and reprisals faced by activists, especially women environmental defenders resisting extractive projects that harm the environment— "Safety is a real risk, worse in a society with such high levels of gender-based violence."
"Women are caught up in a complex matrix of being caregivers and breadwinners, and so their vulnerability to the impacts of climate change are greater. We need targeted and intentional solutions designed for women and by women." 
Ramatoulaye SENE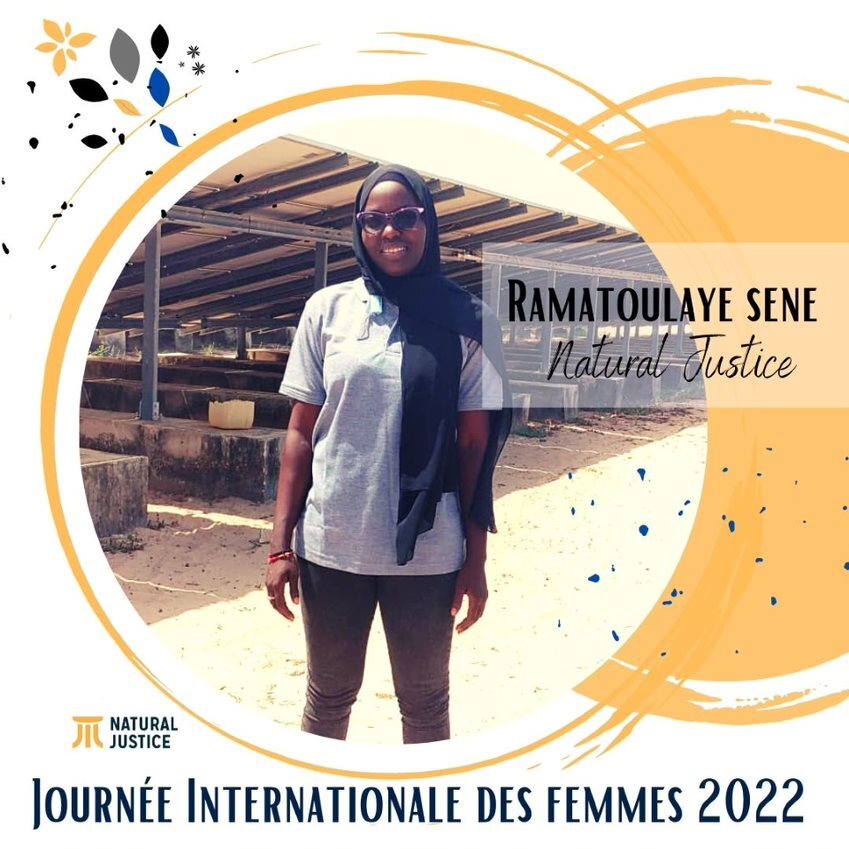 Ramatoulaye is a climate justice activist and Community Environmental Legal Officer for Natural Justice in Senegal, working to assist communities impacted by environmental degradation and climate-induced struggles in the region of Sine du Saloum.
For many years, she has worked with communities, associations, and movements to defend the environment. Ramatoulaye highlights that not only are climate change impacts gendered, but because the climate and environmental sector is dominated by men, women are seldom given the space to share perspectives and solutions, making it especially difficult to navigate as a young women.
"To eradicate gender-related challenges within our struggle for a sustainable planet, women's supervision and custodianship must be central. Legal frameworks must also include language to guarantee women's empowerment and decision-making power to address climate change. We must transform our challenges into tools to drive positive change."