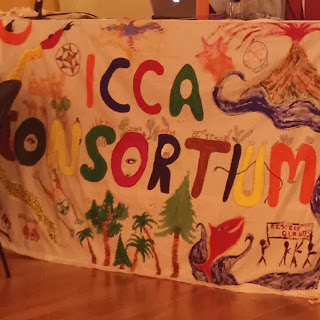 The Indigenous Peoples' and Community Conserved Territories and Areas (ICCA) Consortium
held its annual international meeting, including its General Assembly from the 4th-6th of October, in Valdeavellano de Tera, Spain.
Natural Justice is a founding member of the ICCA Consortium and Holly Shrumm (Natural Justice) and Lesle Jansen (Natural Justice) are its International Policy Adviser and Co-ordinator for Southern and East Africa respectively.
During the 3 days, members of the Consortium from Africa, Asia, the Americas and Europe shared their experiences on work with ICCAs. Among the discussions were experiences from Philippines and Europe in which communities have been able to successfully protect their ICCAs.

Gino Cocchiaro (Natural Justice) presented on and discussed ICCAs and the Aichi targets as well as facilitating a meeting organized by the Global Forest Coalition on its Community Conservation Resilience Assessment. Participants of the meeting also held discussions on the future activities of the Consortium, including supporting member activities and attendance at international meetings relevant to the legal protection of ICCAs.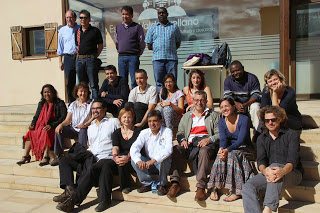 Meeting participants also had the pleasure of travelling to and meeting with community members of the Valdeavellano area to learn of their efforts to manage and protect their local environments.