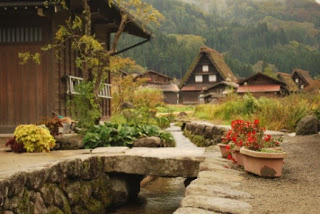 From October 27-30, Harry Jonas and Holly Shrumm (Natural Justice) were at the Shirakawa-go Eco Institute in Japan for a workshop on Indigenous Conserved Territories and Areas Conserved by Indigenous Peoples and Local Communities (ICCAs). The workshop was sponsored by the ICCA Consortium, GEF SGP, UNEP-WCMC, The Christensen Fund, Kalpavriksh, Cenesta, World Alliance of Mobile Indigenous Peoples, IUCN CEESP, IUCN-Japan, and TILCEPA. Participants were from a wide range of countries and included members of Indigenous peoples and local and mobile communities, community-based organizations, non-governmental organizations and networks, government, and funders.
On the first day, there was an overview of the history of ICCAs and their emergence among Indigenous peoples, local communities, and the international conservation community, of the various forms of national recognition of and support for ICCAs, and of the threats, opportunities, and lessons learned so far. A roundtable on global recognition efforts for ICCAs included speed presentations on legal issues and opportunities, national government perspectives, sacred natural sites, REDD, ABS, and the ICCA Registry. A roundtable on practical tools explored participatory mapping and 3-D modelling, community monitoring, biocultural community protocols, and the protected areas governance toolkit developed by TILCEPA members.
On the second day, two working group sessions discussed the key challenges, successes, obstacles and lessons learned in recognizing and supporting ICCAs respectfully and effectively; and the key challenges and opportunities for ICCA registers at national and global levels, what kind of FPIC should be promoted, and how the livelihoods, rights and responsibilities, and knowledge and skills of Indigenous peoples and local communities be supported to the fullest. One roundtable explored Indigenous peoples' and local communities' rights in relation to ICCAs, focusing on UNDRIP, mobile Indigenous peoples, farmers' rights, fishing communities' rights, and the national federation of ICCAs in Nepal. A second roundtable addressed the principle of free, prior and informed consent, particularly the challenges arising from top-down imposition of the process by the very companies and industries that it is intended to protect against.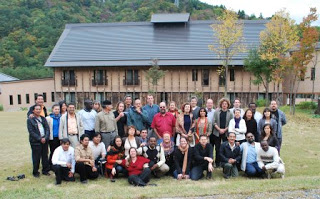 The third and final day of the workshop began with brief reports from the four working groups and continued with updates from COP10. The workshop closed with an inspiring discussion of visions for ICCAs over the next 10 years. The participants then spent the afternoon in the nearby Shirakawa village, a Satoyama landscape and World Heritage Site.
Natural Justice thanks the organizers and supporters of the ICCA workshop. We look forward to working with everyone in the future, particularly on the global legal review, the development of guidelines for legal recognition and support, and the development of an ICCA guidebook for communities.