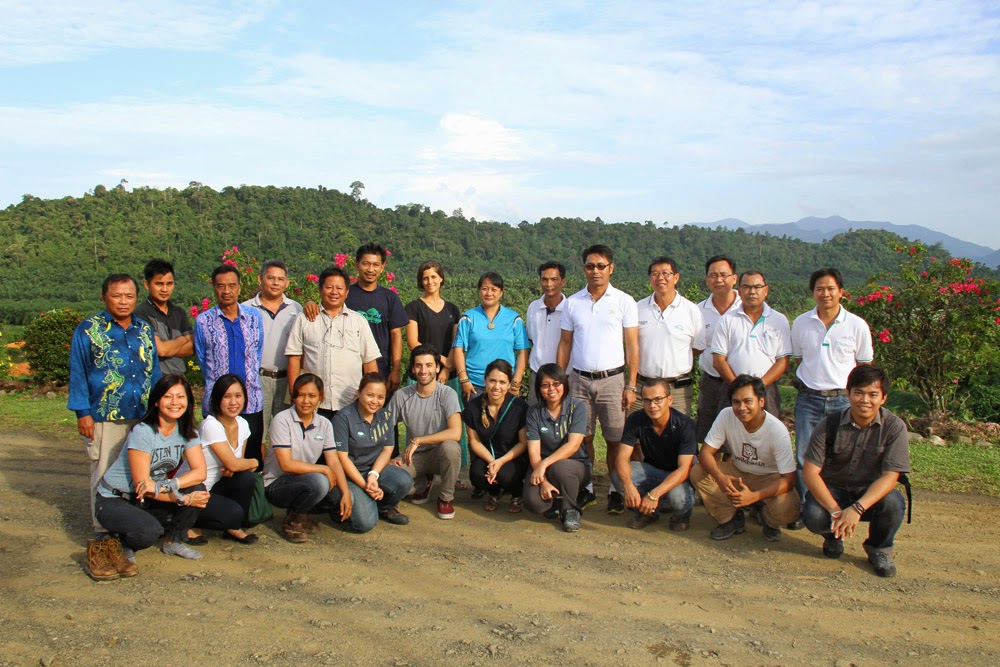 Meeting participants in Telupid. Credit: Forever Sabah
Oil palm is one of the biggest commodities in Southeast Asia and is often considered the backbone of the Malaysian economy. However, it has also had an undeniable widespread impact on tropical forests and on the thousands of Indigenous peoples and communities who depend upon them for livelihoods and survival. At the same time, a growing number of communities have small-scale oil palm plantations and are seeking ways to balance environmental protection with income generation.
In the heart of Sabah, Malaysian Borneo, the 25-year initiative
Forever Sabah
is working to bring together communities, smallholders, large oil palm companies, government agencies, and NGOs to address these and other issues in the
Telupid Forest Complex
. From 23-25 June, a multi-stakeholder team from PACOS Trust, LEAP,
Natural Justice
, the Drainage and Irrigation Department, and the Forestry Department held meetings with oil palm smallholders and with the managers of a large plantation with high conservation value areas and a mill, in order to identify constraints, bottlenecks, and opportunities for further improvement. An additional series of meetings is being planned for July to explore the issues in greater detail.