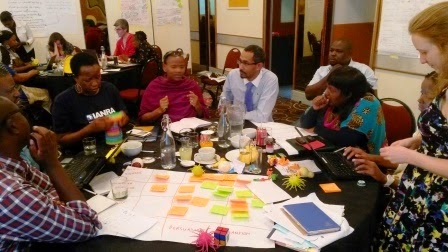 Cath Traynor from Natural Justice participated in a Campaign Planning Workshop hosted by Oxfam on 16th -20th March 2015, in Johannesburg, South Africa. Workshop participants included global, regional and country representatives from Oxfam as well as partner CSOs in the food and Climate Justice Campaign.
The objectives of the workshop were to equip African teams with practical campaign tools and to develop a strategy for a southern-led, evidence-based climate justice campaign across Africa. Participants explored and utilised several tools such as power and targeting analysis, public campaign planning and digital communications.
Participants developed a common narrative, a plan for the Pan-African campaign and identified key campaign moments in 2015.