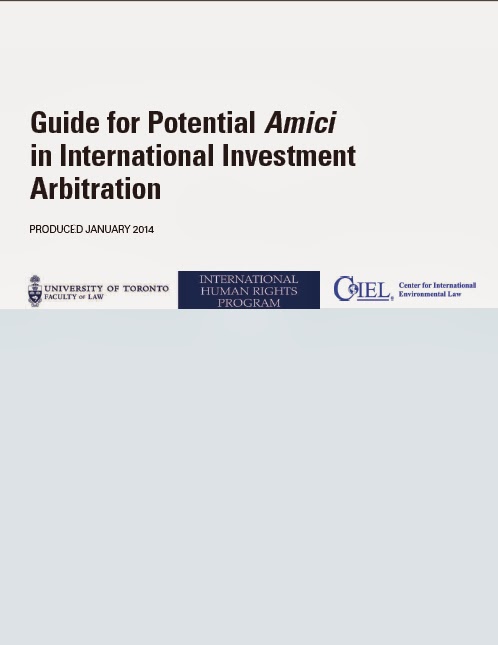 Non governmental organizations that work in the area of international investment litigation have been bolstered in their defense of public interest, thanks to the new
Guide for Potential Amici in International Investment Arbitrations
. This joint publication by the
Center for International Environmental Law (CIEL)
and the
International Human Rights Program
at the University Of Toronto Faculty Of Law explains when and how NGOs can strategically intervene as a third party in international investment arbitrations as an amicus curiae (friend of the court).
The guide also provides background on why international investment disputes arise, the ways in which human rights can be implicated, and how amicus curiae can bolster human rights in investment disputes. 

In particular, this guide focuses on the potential of filing amicus submissions at the International Centre for Settlement of Investment Disputes (ICSID), which specializes in disputes between governments and companies.
Given the opacity of ICSID-arbitrated proceedings, there is a clearly identified need for NGOs, acting as amici, to highlight human rights concerns, and focus attention towards public interest issues.
The full report, with annexes is available
here
.