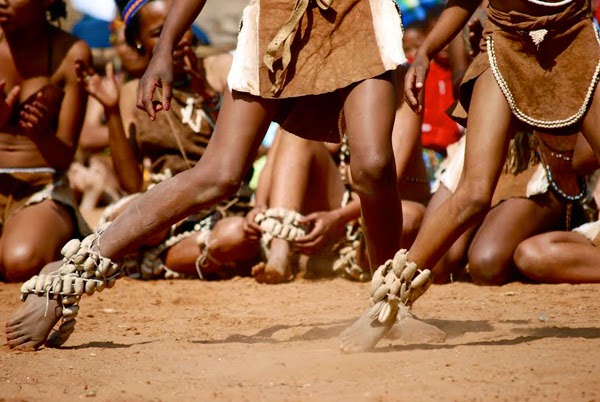 The San peoples of the Kalahari have suffered as a result
of exclusionary forms of conservation. CC Harry Jonas.
In September 2014, events took place in three different parts of the world, which together highlight the multifaceted relationship between human rights and conservation, write
Dilys Roe
and Harry Jonas. First, in New York, the UN General Assembly adopted the Outcome Document of the
World Conference on Indigenous Peoples
(World Conference). The document reaffirms and recognizes, among other things: a) support for the United Nations Declaration on the Rights of Indigenous Peoples; b) commitments to obtain free and informed consent prior to the approval of any project affecting Indigenous peoples' lands or territories and other resources, c) commitments to acknowledge, advance and adjudicate the rights of Indigenous peoples pertaining to lands, territories and resources; and d) the significant contribution of Indigenous peoples to the promotion of sustainable development and ecosystem management, including their associated knowledge. Read the   full commentary 
here
.