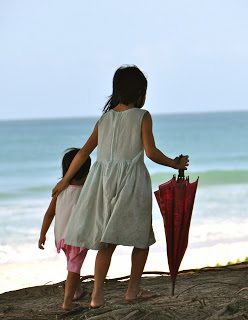 In conjunction with the
57th Session
of the UN Commission on the Status of Women, Asia Indigenous Peoples Pact (
AIPP
) has released a briefing paper entitled "
Indigenous Women in Southeast Asia: Challenges in their access to justice
". The briefing paper is part of AIPP's advocacy for the respect, protection and recognition of the human rights of Indigenous women. Focusing on access to justice for Indigenous women in Southeast Asia facing development-induced violence, it draws on the results of the Southeast Asia Regional Consultation on Development, Access to Justice and the Human Rights of Indigenous Women, held from 30 October-2 November, 2012, in Chiang Mai, Thailand, in collaboration with the
UN WOMEN
Regional Office. The cases and testimonies addressed state and corporate development projects  (including dams, mines, plantations, economic land concessions, and national parks) and their impacts on the human rights of Indigenous women in Cambodia, Laos, Thailand, Vietnam, Myanmar, Indonesia, Malaysia, and the Philippines.
The common thread throughout the cases was the denial of the right of Indigenous peoples to determine their own path to political, social, economic, and cultural development, which was evident in the lack of efforts to undertake meaningful and substantive consultation and seek their free, prior and informed consent on all projects and activities undertaken in their communities. The lack of or limited access to justice and remedies to violations arising from development projects are exacerbated by their non-recognition as rights-holders with collective rights. Please read the
full briefing paper
and learn more about AIPP's
programme on Indigenous women
.