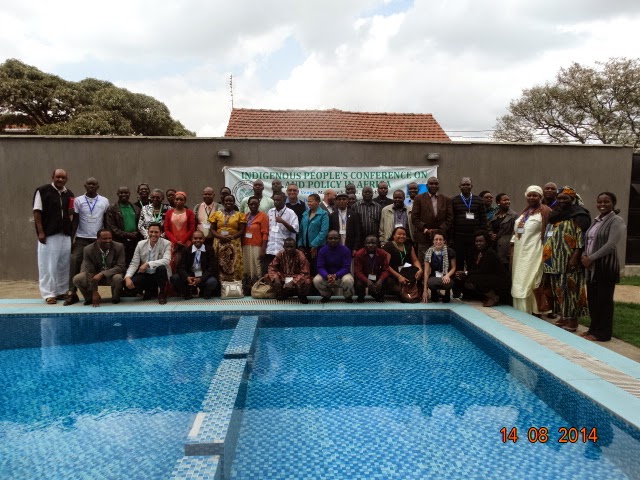 On 13 and 14 August, Stephanie Booker and Shalom Ndiku of Natural Justice attended the International Land Coalition's 1st Africa Indigenous Peoples' Conference on Land Policy Frameworks in Nairobi, Kenya. The central theme of the two day meeting was: "Mainstreaming Indigenous Peoples' Right to Land in Land Policy and Legislation Framework in Africa within the Indigenous Peoples Rights Framework". Over 50 people based across the continent attended the meeting to discuss a number of core issues including:
Key issues and the state of play of Indigenous Peoples' rights in Africa;
Key global and regional trends regarding Indigenous Peoples' land rights;
The state of land policy frameworks and land reform in Africa;
Mechanisms to address land and resource rights;
Good practices in protection and management of indigenous peoples' land, territories and resources; and,
On the second day, there was substantial discussion on a number of key issues arising for Indigenous Peoples at the moment including the Africa Land Policy Guidelines, the World Bank's suggested "opt-out" clause affecting Indigenous Peoples worldwide, and the World Conference on Indigenous Peoples' "Zero draft" and "First draft" resolutions to be adopted by the General Assembly on 22 September 2014. Natural Justice supported the drafting of a short submission to the Global Coordinating Group to set out the views of the participants of the first draft document.
Natural Justice would like to thank the International Land Coalition and Ogiek Peoples Development Programme for the organisation of such an engaging meeting.