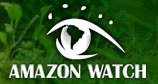 With the rights of many Indigenous peoples and local communities neglected by companies they interact with, Amazon Watch has prepared an important briefing paper to ensure that companies and other actors fully understand their responsibilities in ensuring Free, Prior and Informed Consent from communities.
The introduction to the briefing paper states that it "focuses on the roles and responsibilities of companies, investors and finance institutions to identify, prevent and address the adverse human rights impacts of company operations. It identifies the rights of indigenous peoples that are potentially affected by extractive industry and infrastructure projects and explores the ethical, legal and financial reasons for respecting these rights. This paper highlights the importance of a company operating only where it has the free, prior and informed consent of any indigenous peoples potentially affected by their operations. It identifies some of the key challenges involved in implementing a Free, Prior and Informed Consent (FPIC) policy and makes recommendations for companies and shareholders who engage in business activities or investments in the Amazon."
Download the full briefing paper here.